Announcing the only truly organic cleaner perfectly safe to use around pets and humans!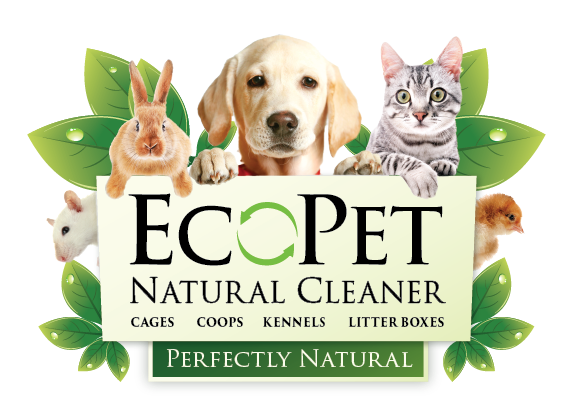 What It Is
A safe, all-natural cleaner made with the same probiotic as DooKashi. Use it to clean and for odor control of all things pet including their habitat, coop, cage, kennel and any area they like to hang out in! This cleaner helps provide a healthy environment for your pet (and humans too!).

EcoPet Natural Cleaner™ was designed with two things in mind: to work as well as synthetic products and to be safer than any other product on the market.
Ideal for Cleaning

Coops- spray until moist on floor, in nesting boxes and anywhere that needing cleaning
Cages - use to get rid of grimy buildup from enclosed pet cages and floors
Litter Boxes - start with empty box and spray onto all surfaces until moist
Kennels - use as spray or add to mop bucket and wipe away dirt and left over odors
Use on metal, plastic, concrete, carpet and other water safe surfaces. It's tough on cleanup of urine, feces, vomit, drool and more. Think of it as a natural cleaner for all things pet!
Why It's Different
No preservatives, phosphorus, detergents or surfactants
Non-corrosive and non-toxic cleaner
Gets rid of grime and odors easily & effectively
No overpowering scents that mask odors
Safe for pets, humans & the planet
Probiotic Powered Defined
Without getting lost in scientific terms: EcoPet Natural Cleaner is principally made up of a live probiotic with a proprietary blending of hundreds of microbes (both good and bad). Each microbe has dozens of different enzymes. Because the probiotic is alive, it has the benefit of adapting to multiple odor and cleaning purposes. Microbes live 3-5 days on a surface so they continuously clean and eliminate odor even after the initial application. Cool!

By definition, "enzymatic or bio-enzymatic" cleaners (think Nature's Miracle products) can actually only clean for one specific purpose. Enzyme based cleaners are actually alkaline based and contain surfactants which are mixed in and act as a detergent. Not very natural or truly non-toxic either!
Uniquely Created
We have always wondered why people would want to use some of the most toxic compounds on earth to "clean". Synthetic fragrances and surfactants only cause people to become nauseous, dizzy, and eventually hypersensitive to chemicals. You won't get that with EcoPet Natural Cleaner.

Made with the same Probiotic as DooKashi
Supports the health of pets by keeping their environment clean and odor free
Will eliminate lingering pet odors from habitats quickly and effectively
Low-foaming cleaner that can be used in carpet cleaners too
Pure Organic Ingredients
Purified Water
Apple Cider Vinegar *

Yucca Extract

*
Certified Organic Probiotic

Mint Oil

*

(scented version only) *Certified Organic
Ingredients Explained
According to Wikipedia: "Surfactants are compounds that lower the surface tension (or interfacial tension) between two liquids or between a liquid and a solid. Surfactants may act as detergents, wetting agents, emulsifiers, foaming agents, and dispersants".

In other words: a product might claim to be "natural" and still have surfactants that act as detergents. Doesn't sound very "natural" to us!
Scented or Unscented
EcoPet Natural Cleaner is available as two versions: Scented or Unscented. Just select which version you prefer when adding to your cart!
The scented version has a fresh, light mint scent that reduces odors and gives a clean smelling finish to a smelly task. Certified organic mint oil leaves behind a crisp scent and has been used to freshen homes and laundry for centuries.

Don't like a cleaner with a scent? No problem! The unscented version is equally effective for cleaning and odor control.
Easy Directions
Spray cleaner onto surface area until moist, let set 1 - 2 minutes and wipe dry. No need to rinse! Scrub if needed, and repeat if necessary. Try spraying it directly into air for increased odor control.