DooKashi for Small Animals is a small animal waste odor eliminator and bedding additive. Using DooKashi makes you love your small animal even more as their inevitable urine odor will be neutralized and with frequent use, will not accumulate. DooKashi is Non-GMO Project Verified so you can rest assured it's safe to use around pets. We are proud of being the first pet non-food product to have this verification!
Made with

all natural ingredients

including an

certified organic probiotic

Eliminates odor at the microbial level

Safe if ingested by animals (and humans)

Cost-effective as bedding life is extended

A little bit goes a long way!


We work with a ferret rescue center that has told us they use little over 1 Tablespoon per cage with 4 ferrets in it and that it works amazing. Really goes far! With approximately 144 Tablespoons per 1 lb bag of DooKashi - that's 10 cents per application for effective, safe odor control. For "medium" size pets (rabbits, hedgehogs, chinchillas) start with 1/4 C - 1/2 C, and for "large" size pets (tortoise, snakes and other reptiles) start with 1/2 C initial application size.

Want to try a "larger" sample that provides 38 T of DooKashi? Click Here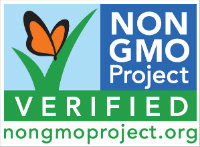 Have a Promo Code? Enter it in "Coupon Code" box after adding to shopping cart